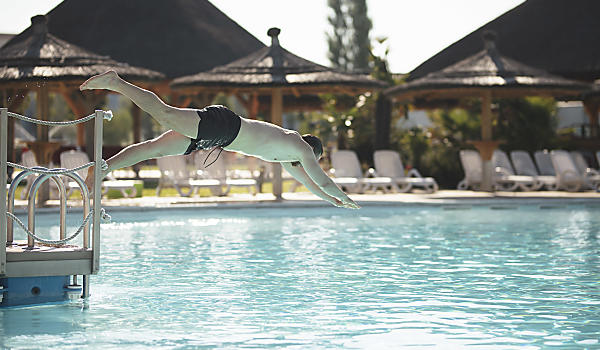 Hours Thermal Park
Thermal Park
09.00 - 20.00
Sauna Land
12.00 - 20.00
Slides
MO - SUN
SA - SUN
15.00 - 18.00
10.00 - 12.00
15.00 - 18.00
Spa
9.00 - 17.30
** Mosaic Pool, Sauna Land and JLounge: Adults Only (16+) **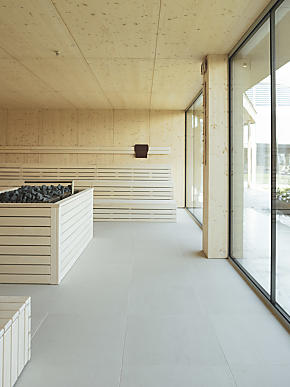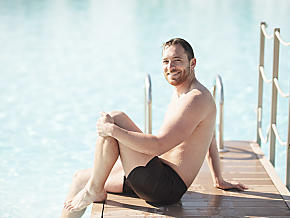 Entrance ticket
THERMAL PARK
Includes use of the Cave Pool, Mosaic (adults only), Baby pool, Lake pool(summer only), slides, play areas for children
Adult: 4.500 Ft
Pensioners and students (15-20 years): with card 4.000 Ft
Baby (0-3 years): FREE
Kid (3-14 years): 3.200 Ft
Family tickets

2 adults and 1 baby up to 14 years: 10.900 Ft
2 adults and 2 babies up to 14 years: 13.300 Ft
2 adults and 3 babies up to 14 years: 15.800 Ft

4 hours tickets: 3.400 Ft – Extra hours 1.200 Ft/hour
Splash! 2-hour ticket (last two hours of opening): 1.500 Ft
Splash! + Sauna Land: 2.900 Ft
SAUNA LAND (Area Adults Only 16+)
Includes use of the renewed internal area with Bio Sauna, Roman Sauna, Steam Bath, Kneipp path, and emotional showers at different temperatures. In the new outdoor area: 50sqm Finnish sauna, BIO hay sauna, whirlpool, cold tub, and outdoor relaxation areas.

Adult: 2.500 Ft - Available only with an entrance ticket to the thermal park
Körmend Residents (with document exception the splash! and family ticket): -20%
SEASON TICKETS

10 full day adult entrance ticket: 41.000 Ft
10 4-hours adult entrance ticket: 31.000 Ft
+ Sauna Land: 23.000 Ft
Kormend Residents, retired, disabled, and students (from 14 to 20 years) with ID card: -10%
Season tickets are valid 5 months from purchase. It is not possible to use more than one entrance at a time.
OTHER FACILITIES

Entrance to the JLounge (Adults only): 6.000 Ft per person
Access to the new Sauna Relaxation Area (Adults only – two exclusive relaxation rooms with 12 and 8 seats): 2.500 Ft per person
Spa Suite XL rental fee: 4.500 HUF e.o.
Spa Suite Small rental fee: 3.500 Ft e.o.
Sauna Rituals: 800 Ft e.o.
Locker rental: 500 Ft e.o.
Sauna towel rental: 1.000 Ft e.o. – Deposit 5.000 Ft e.o.
Bath towel rental: 1.000 Ft e.o. - Deposit 7.000 Ft e.o.
Bathrobe rental: 2.000 Ft e.o. – Deposit 15.000 Ft e.o.
We suggest to book the packages in advance as some services may not be available with the purchase on the spot.
Payment will be made on the spot and the amount in Huf will be taken as reference.
We reserve the right to update the rates, terms and conditions.
Please read the Park Rules here