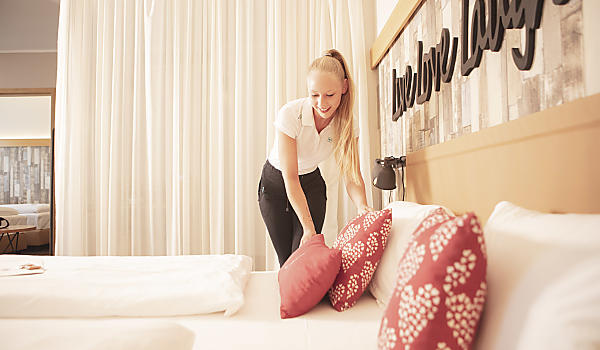 POOL CLOSURE FOR MAINTENANCE
Dear Guest,
we would like to inform you that in order to ensure the adequate water quality of our pools and in compliance with Hungarian legal regulations, our pools and some related areas will be out of service for a few days. These services will not be available on the following dates due to maintenance and cleaning work:
MOSAIC POOL and JLOUNGE: 4th, 5th, 6th, 7th December 2023 (opening scheduled: 8th December 2023, before 12:00)
Baby pool: 4th, 5th, 6th December, 2023 (opening scheduled: 7th December 2023)
→ FOR OUR HOTEL GUESTS
We apologize for the inconvenience, and we are pleased to inform you that we have provided a special discount of 20% for stays during the periods indicated. For our Guests with an active reservation in these periods, in addition to being able to take advantage of the discount and keep the reservation, we also give the possibility to move it to another period (excluding holidays) while maintaining the same conditions originally booked.
→ FOR OUR DAILY VISITORS
Apologies for the inconvenience, we would like to inform you that you can purchase tickets to the thermal park and our wellness packages with a 20% discount, and tickets to the Sauna World with a 10% discount.

Our Sales Team will be happy to assist you in these steps and do not hesitate to contact us for any information.