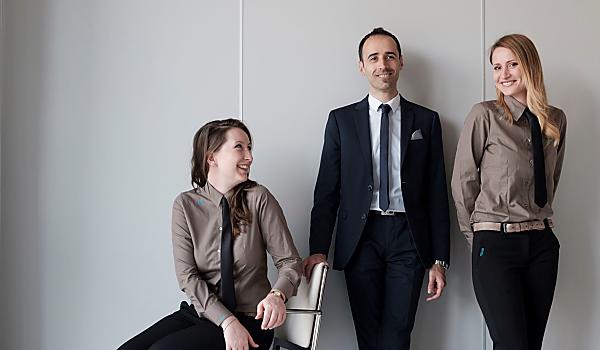 Our philosophy
We began as craftsmen. Yes, because our story started many years ago in Italy.
We were born as craftsmen. Yes, because our story starts many many years ago, in a small workshop near Lake Garda in Italy, where Piero Oliosi began making shoes. In 1972 Olip was founded. Certainly, technology then was different from now, but the foundations were always the use of premium quality leathers and materials, expertise and, above all, enthusiasm.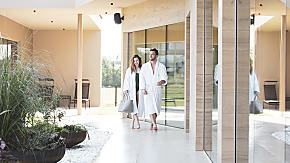 Over the years this has developed and grown. More people, more work, more needs and more expectations. Even our small workshop had to find new spaces and so, while maintaining our heart in Italy, we branched out to many other Countries in the world, including here in Hungary where we stayed for 9 years. Production then moved elsewhere but in the end this experience was not a good-bye but rather was a simple see-you-later.
The quality, expertise and enthusiasm that we spoke of earlier are alive again in this new Mjus World experience. Today, as a memory of those times, a tall chimney remains with its nest for storks which every year come back to visit us. Our Resort was created in 2016 on the land where we once had our factory. It occupies almost 100,000 square meters of land and here you will be welcomed by a Team of more than 100 smiles.
We are still "craftsmen", but now with a strong vocation for Hospitality. We put passion, grit and dedication to make sure our Guests have an unforgettable time here. Our staff are the Ambassadors of Mjus world values, style and quality. The same qualities that have made our Mjus, Mjus Rbl and AS98 brand shoes renowned and appreciated throughout the world.
Our values are our driving force
We come from a time when a handshake was worth as much as a signature on a contract. Times have (perhaps) changed. But what we believe in has not. Our values are our driving force. Certainly speaking of values sometimes seems merely fashionable but it is the respect for these principles, every day, in full but invisible and almost silent awareness, that reaffirms their true meaning.
And therefore, in our spa resort in Hungary, we prefer hospitality that means care, genuineness, every day different or, better yet, unique to hospitality made of already-written phrases. We prefer and practice, compared to "respect" in the most generic meaning of the term, respect for every person, for things, for the environment, for our Company, and we transmit this principle to our Staff.
We believe in sharing as a method of growth and tool for achieving our goals.
We add, to our "duty" to do our job well, our "doing it with awareness" to create wellness for those who choose to stay with us.
Our Staff members each have their own experiences, culture, language and history, all worthy of being listened to.
And, to conclude, a smile, in all its forms, more or less obvious depending on each person, will always express and guarantee our values.