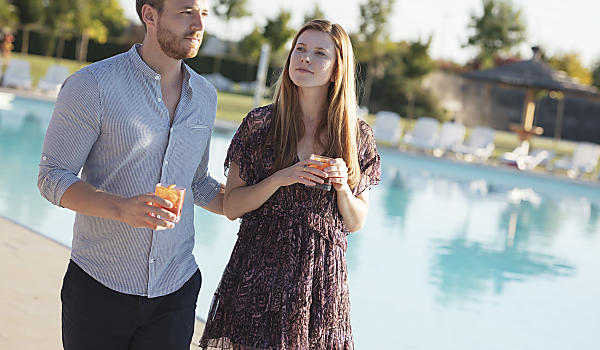 Bars
Yes, we really like to spoil you and tease your taste buds
We wish to offer you many experiences in Mjus Resort. For this reason, you can choose between several bars and refreshment stands.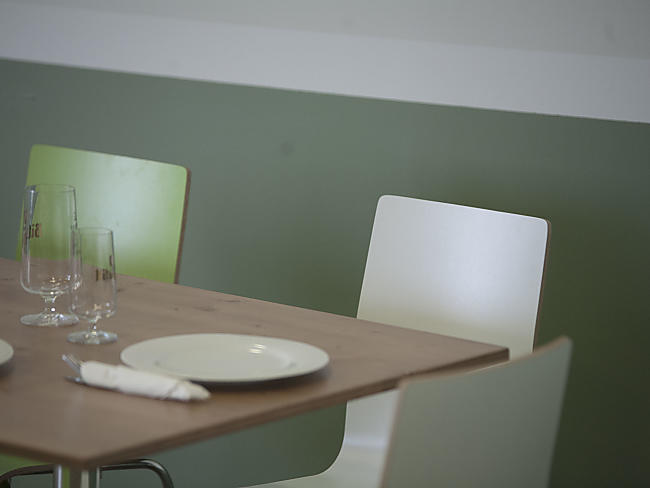 Wellness Bar
Its olive and dove-grey colors and wooden tables were not selected at random. Here, you will find light and tasty hot and cold dishes with Mediterranean flavors as well as pizzas and other small delicacies. Just a few things but well served even on the patio that overlooks the gardens (during the summer). The Wellness Bar is located inside the Thermal Park.
from 10 am to 6 pm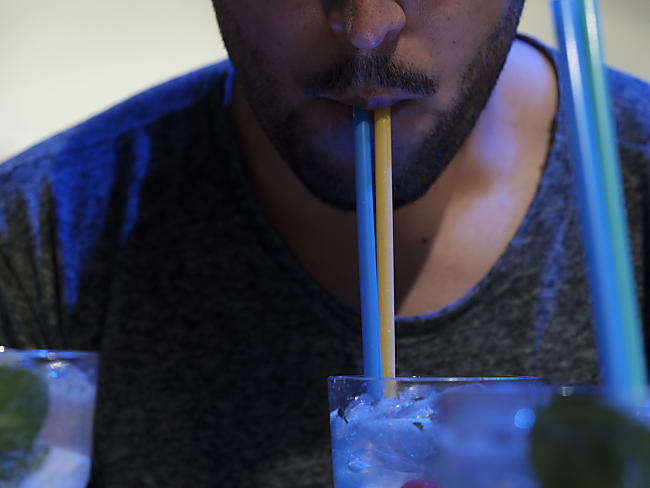 Bowling bar
Here the music and a bit of confusion, we have to admit, can be found, but this is the beauty of the thing! The setting is completely different from the rest of the Resort, inviting you to spend a happy evening with your friends, bowling or even more: you can enjoy a drink right at the alleys or in the American Corner. Our bar, among other things, also offers pizzeria service.
Opening hours:
From 6 pm to 11 pm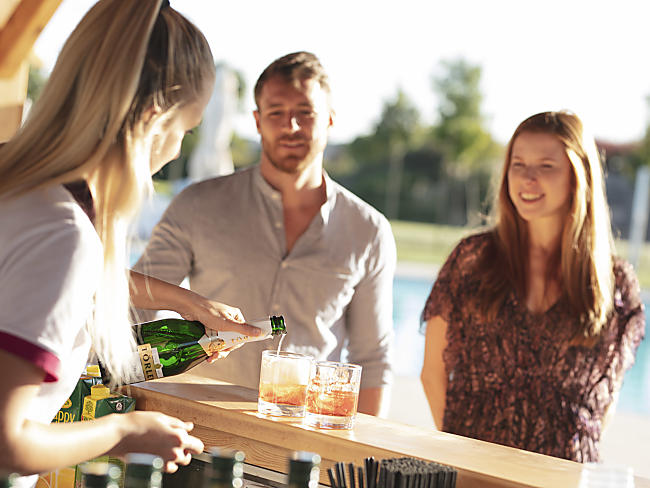 Pool Bar
Summer only
Guests may think they are in a tropical landscape thanks to its bamboo counter, its position under a few typical Hungarian straw huts and the palm trees in the surrounding park. We are actually on the edge of our pond pool, surrounded by green lawns and luxuriant flower beds. Here our bartenders serve cocktails, refreshing drinks, fruit squeezes and, for the hungry crowd, homemade sandwiches, toasted sandwiches, ice cream and other snacks. This is the only place that follows the seasons. You will find it open from Spring until the start of Autumn.
Sunday to Thursday from 11 am to 7 pm
Friday and Saturday from 11 am to 8.30 pm