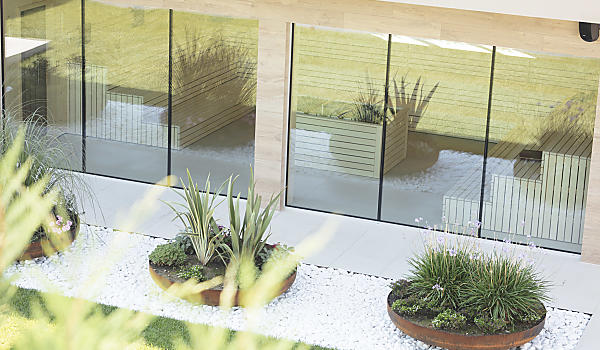 Before, during and after
We are close to you. Always. And this is why we would like to give a few suggestions so you can best organize your experience at Mjus Resort.
BEFORE YOUR STAY
Booking
You have several methods for booking. But only on our website, accessing booking online, will you have the best solutions and available rates and can book with maximum security. If you wish to have more information or a customized offer you can contact our dedicated Team by emailing sales@mjusresort.com or calling phone number 003694514152.
We remind you that booking directly with us is advantageous and we can offer customized services and an answer to all your questions.
Cancellation and no-show policy
The unexpected can always happen. This is why we ask you to consult the terms and conditions that are provided for and clearly specified for every type of rate and offer we propose. Taking out a travel insurance policy may be a good solution. We do not, by choice, recommend any insurance company. If you are interested please contact an insurance company in your trust.
What to pack
The warmest seasons in Hungary (from May to September) have sunny weather with dry heat. During this time we recommend comfortable and light garments. But don't forget something a little warmer to wear in the evening or when it rains and temperatures could drop. In fall and winter (October to April) weather is rainy and humid but there are also some beautiful days! Snow may appear in the coldest months. If you come to visit us at this time of year you must bring warm clothing. We suggest dressing in layers (like an onion!). An umbrella is a good travel companion but if you forget it the Hotel will provide one.
Other things to put in your suitcase: a swimsuit, sunscreen, sunglasses.
Travel pharmacy
If you have a need there are Pharmacies in the immediate vicinity of the Resort. However, we advise you to bring your regular or generic medicines with you. We inform you that for your safety we are not authorized to administer generic medicines (even as simple as an aspirin or a painkiller).
How to get here
Reaching our Resort is very easy. We are located near the major roadways. For more information on how to get here click here to go to the dedicated page on this website.
Documents
Hungary is part of the European Union and European citizens can travel with only an identity card or a passport. Remember that you will be asked for a valid identity card when you check-in.
Have a pleasant journey
Whether our Resort is just a few or is many kilometers away we advise you to drive with caution and to keep to speed limits. Hungary has rigorous speed checks (many speed cameras are installed on main and secondary roads) and also checks for alcohol, with 0 tolerance (no alcohol intake).
DURING YOUR STAY

Parking
Our Resort offers free (unattended) parking. Parking is also available for persons with disabilities as well as bus parking and four spaces reserved for guests in the Grand Suite.
Check in
Check in time starts from 3 P.M. If you want to arrive early you can purchase an "Early Check In" service.
Check for the availability of this service when you make your booking.
Check out
Check out time is by 10.30 A.M. If you wish to postpone your departure you can purchase our "Late Check out" service. Check for the availability of this service when you make your booking.
Luggage storage
The Hotel offers luggage storage with lockers.
Wi-Fi
A free high speed Wi-Fi service is available throughout the Resort.
No smoking
Ours is a "Smoking free" Resort. It is absolutely forbidden to smoke in all interior areas. However we have designated a few clearly indicated outdoor areas where smoking is permitted in accordance with current Hungarian regulations.
Laundry service
Laundry service is available for hotel guests for a fee. You will find all the information you need in your bedroom. However we inform you that we can clean only certain types of garments and only if they bear a label with washing instructions.
Payment methods
We accept the major credit cards in addition to payment in cash (both in Forints and in Euros). If you pay in Euros you will be given change in Forints.
Hospital
Körmend has first aid and emergency facilities in case of need.
Currency
The official currency in Hungary is the Hungarian Forint (HUF, Ft.). Many businesses also accept Euros but be careful as some of them tend to use much lower exchange rates than would be offered by a bank or an exchange bureau. Please take note that if you pay us in Euros you will receive change in our local currency.
Resort regulations
There are General Regulations in our Resort that govern the use of services and behavior inside our facility. These are exposed at various points as well as being available at the Reception Desk. When you purchase Resort services and access Resort property you accept the terms stipulated in the Regulations.
Time zone
In Hungary the time zone refers to UTC+1. Daylight saving time takes effect from the last Sunday in March to the last in October (UTC+2).
Security
A video surveillance system is active throughout the Resort area. Monitoring is viewed live by our private security service and is recorded according to current regulations and only for security and public safety reasons.
AFTER YOUR STAY

Your opinion
Your opinion of your stay is very valuable for us. For this reason we would be very happy to read your opinions and answer your questions. You will find a satisfaction questionnaire in your bedroom. But you can also email us or write in dedicated internet portals. In case of need it is best to contact a member of our on-site Team to immediately solve any misunderstandings.