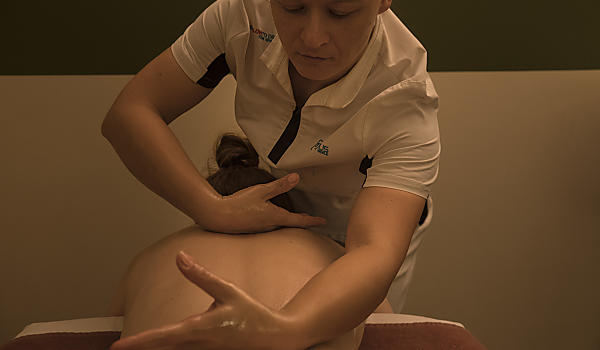 Shelter from everything
and people ready to take care of you
Our panoramic Spa in Hungary is located on the first floor of the Thermal Park. It offers an impressive 360-degree view over the entire Resort thanks to the large windows that allow lots of sunlight to come in. Here you will be sheltered from everything and above all, you will find people ready to take care of you. We have 5 massage and wellness treatment booths that will help you regain strength and spirit. And after this you can take your time and rest in our Spa Lounge, with ergonomic loungers and sofas, sipping a herbal tea.
Book your treatments
We recommend you to book your treatments ahead of time. This will let you choose the best solutions for you. Our Spa is open every day from 9 to 17.30 and you can contact our dedicated Team: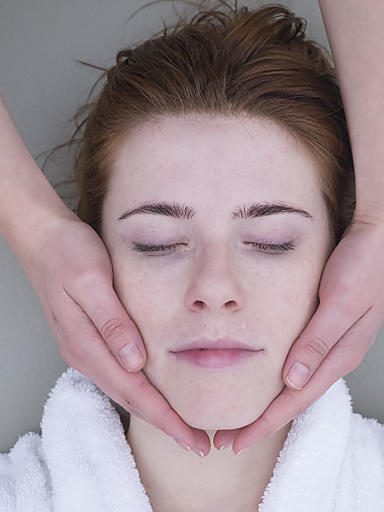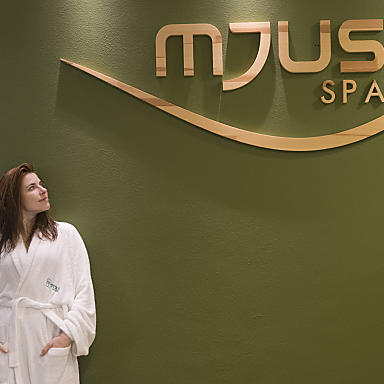 MASSAGES AND WELLNESS TREATMENTS
TO REGAIN STRENGHT AND SPIRIT
Try our unique and exclusive treatments carried out with the natural products of the Mjus Spa line. Our wellness programs range from special treatments for women and men to the most classic ones for complete and deep relaxation. Browse our brochure online and book the treatments you prefer or ask our experts for advice.
COSMETIC LINE BY MJUS SPA
Our Mjus Spa cosmetic line can be found in the cabin for your treatments and to take home with the special selection of seven exclusive products. A formula specially created by the Italian Effegilab laboratories based on pumpkin, orchid, cornflower, and pine, makes our products unique.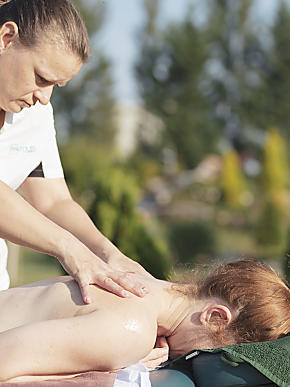 REGAIN
STRENGTH
AND SPIRIT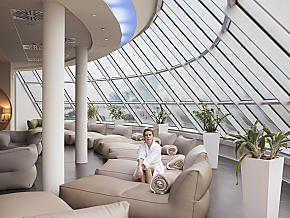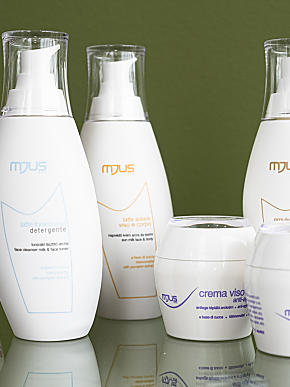 REGAIN
STRENGTH
AND SPIRIT
SPA ETIQUETTE
To make this experience better for all of our guests we ask you to please take a look at our spa etiquette rules
Arrival
Take time for yourself. We recommend you arrive at least 10 minutes before your treatment so that you can relax, maybe with a hot herbal tea. Please understand that, in respect for our other guests, if you are not punctual when you arrive your treatment time may be shortened to accommodate those following you.
Before, during and after
Please do not arrive at your appointment just after eating a meal since this would weigh down on your body. We recommend you drink plenty of fluids so that your body responds properly to detoxification effects. You must take a shower before your treatment.
Clothing
We recommend comfortable clothing. The best thing is to come to your appointment in a bathrobe. Our Spa center provides disposable towels and linen to protect your privacy. In pool areas you must wear a swimsuit and slippers.
Silence
We ask you to speak in a low tone of voice so that all our Guests can enjoy the quiet of our Spa. We ask you to turn off your mobile phones or keep them in silent mode. You cannot consume alcohol nor smoke. Children under 14 can only access the Spa if they are accompanied by their parents.
Environmental awareness
Environmental protection is very important for us. Please help us in this by efficiently using our water resources, using your towels more than once and by in any case minimizing your load on the environment.
Cancellation
Unexpected events can always happen. You can cancel your appointment without a charge up to 12 hours before your massage time. The following terms shall apply after this deadline:
From 12 to 6 hours prior to the appointment: 15% of the booked treatment will be charged.
From 6 to 1 hour prior to the appointment: 50% of the booked treatment will be charged.
Less than 1 hour prior to the appointment or failure to come: 100% of the booked treatment will be charged.
Personal objects
For your peace of mind please leave your personal objects or valuables in your room or in the lockable cabinets in the dressing room. We will not be responsible for any objects left unattended.